Cafe & Pool Shop
Written by

Jeremy Bentvelzen

Ripples NSW

(02) 9833 3000

(02) 9833 3311

ripples@ripplesnsw.com.au

https://www.ripplesnsw.com.au

Charles Hackett Drive

St Marys

NSW

2760

Australia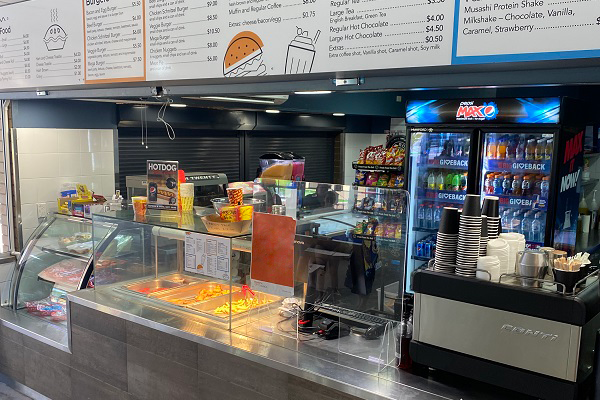 COVID-19 Update:

Ripples is open for summer, with additional cleaning, contact tracing and social distancing being enforced to help keep everyone safe. Plan ahead with cashless payments, limits on capacities and contact tracing so it might take a little longer to enter the building.

Enjoy a range of hot food, coffees, snacks and drinks at our kiosks.
Ripples also offers a wide range of swimwear and training accessories. These include goggles, towels, swimming costumes and training aids.

**Note, hot dogs not available at Ripples Penrith.

Catering options

For larger groups, birthday parties and special occasions, why not pre-order a feast from the cafe? With fresh hot chips, burgers, hot dogs and more, there is something for everyone.

COVID-19 Update: Under current COVID-19 restrictions and guidelines around group gatherings, catering options are not available at this time.