Splash Parks
Written by

Kate Bradshaw

Ripples NSW

(02) 9833 3000

(02) 9833 3311

ripples@ripplesnsw.com.au

https://www.ripplesnsw.com.au

Charles Hackett Drive

St Marys

NSW

2760

Australia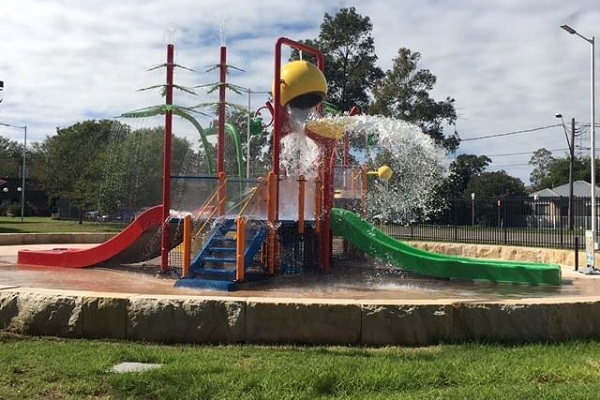 St Marys Splash Park Update

: Ripples Splash Park is currently closed for maintenance. Our Penrith Splash Park remains open if you would like to cool off these school holidays.
COVID-19 Update

: Ripples Splash Parks are open! We are COVID Safe and actively practicing social distancing so we ask that you do too. The splash park operates on a 15 minute rotating basis to allow for cleaning, but you can keep cool in-between sessions in the outdoor pool.

Included free with pool entry, our splash parks are the perfect place for kids to play and cool off on a hot day.
Open Hours - Summer School Term
Penrith
St Marys
Monday
2:30pm to 7pm
2:30pm to 7pm
Tuesday
Wednesday
Thursday
Friday
Saturday
9am to 5pm
9am to 5pm
Sunday
Open Hours - Summer School Holidays
Penrith
St Marys
Monday
10:00am to 7pm
10:00am to 7pm
Tuesday
Wednesday
Thursday
Friday
Saturday
9am to 5pm
9am to 5pm
Sunday