More Ripples Programs & Facilities Available from 11 October 2021
Written by

Kate Bradshaw

Ripples NSW

(02) 9833 3000

(02) 9833 3311

ripples@ripplesnsw.com.au

https://www.ripplesnsw.com.au

Charles Hackett Drive

St Marys

NSW

2760

Australia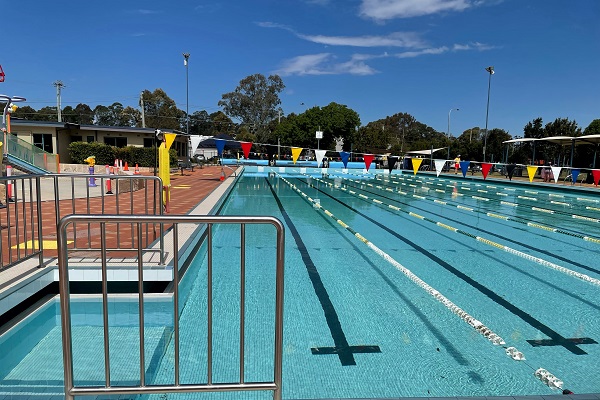 New and existing Ripples members can enjoy free access to the gym and outdoor pools from Monday as we are excited to welcome more patrons through our doors.
From Monday 11 October 2021, we are pleased to be able to offer an expanded range of programs and facilities in line with the NSW Government's Reopening NSW roadmap.
Direct debit fees for Ripples facility memberships, including squad memberships, full facility, pool only and gym only memberships, will restart from 1 December 2021. That means direct debit facility members will get nearly two months of free access to our gym, group fitness classes, and outdoor pools. The benefits aren't just for existing members, anyone who joins on a direct debit membership from Monday will qualify for the free membership period. (Conditions Apply)
The following programs and facilities will be open to patrons aged 16 and over who have received two doses of COVID vaccinations, and children under 16. Proof of vaccination status for those aged 16 and over must be presented to the security guard onsite as a condition of entry.
The safety of our members, visitors, and staff are of utmost importance. We intend to reopen in a safe and controlled way, staging the reopening of programs to ensure compliance with our COVID-safe plan, and allowing for regular cleaning and sanitisation of the facilities. In keeping with the requirements of the Public Health Order, all staff at Ripples facilities are fully vaccinated and will be wearing masks.
As we navigate the reopening, we ask for your patience. Wherever possible we encourage you to book prior to your visit to avoid disappointment.
We will continue to provide updated information about Ripples services and operating conditions via our website and Facebook or Instagram channels.
Outdoor Pool
Operating Hours:

Monday to Friday 6am – 6pm
Saturday 6:30am – 6pm
Sunday 7:30am – 5pm

The outdoor pools will be open for recreational and lap swimming only
Visits are limited to 2-hour slots, with a 30min pool closure period between sessions to allow for cleaning
All entry is on a 'first come first serve' basis, subject to capacity limits.
Patrons over the age of 12 accessing the facility to use the outdoor pool must wear a fitted face mask unless medically exempt, whilst indoors at the facility.
Gym
Operating Hours:

Monday to Friday 6am – 8pm
Saturday 6:30am – 6pm
Sunday 7:30am – 5pm
General gym usage will be open to members and casual users in line with our sessions.
Group fitness classes will return to an updated timetable with a limit of 19 participants per class. Bookings for Group Fitness classes are essential and can be made online prior to your visit.
Face masks to be worn while in the Centre by all Patrons over the age of 12, including during Group Fitness classes. Restrictions do allow for face masks to be removed during strenuous exercise in the gym area.
Please note aqua fitness classes will not return at this stage of the reopening.
Squads program
Squad sessions will return from Monday 11 October 2021, running as scheduled sessions.
Ripples will contact squad members directly to facilitate scheduling.
Participants over the age of 12 and their parents/guardians must wear a fitted face mask, except while in the pool.
Learn to Swim Program
The learn to swim program is expected to recommence from Monday 18 October 2021.
Ripples will contact existing learn to swim participants and/or parents to reconfirm their booking prior to recommencement.
Further announcements will be made next week
Hydrotherapy Pool
Operating Hours:

Monday to Friday 9am – 5pm
Saturday Closed
Sunday Closed
The hydrotherapy pool will be open for clients who have a booked appointment with a Ripples exercise physiologist
Patrons over the age of 12 must wear a fitted face mask, except while in the pool
Casual visits to the hydrotherapy pool are not available at this time.
More information regarding access to the hydrotherapy pool will follow as the details of the Public Health Order are applied.
Other Facilities & Services
Kids Club, splash parks, kiosk, spa and sauna, and recreational use of the indoor pool will not be available at this stage of the reopening. Further announcements will be made when these recommence.
Change rooms and bathrooms facilities will available, however we encourage people to shower and change at home where possible.
In addition to the in-person services Ripples provides, Telehealth appointments will continue to be available. You can request an appointment with our Dietitian or Exercise Physiologists via our online enquiry form or by emailing

This email address is being protected from spambots. You need JavaScript enabled to view it.

Standard casual entry prices will apply for recreational and lap swimming and general gym usage for non-members. Payment for hydrotherapy consultations and learn to swim classes will return in line with bookings.
---
Information contained within this news release was correct as at Friday, 08 October 2021.