Have you seen our #SquadGoals?
Written by

Kate Bradshaw

Ripples NSW

(02) 9833 3000

(02) 9833 3311

ripples@ripplesnsw.com.au

https://www.ripplesnsw.com.au

Charles Hackett Drive

St Marys

NSW

2760

Australia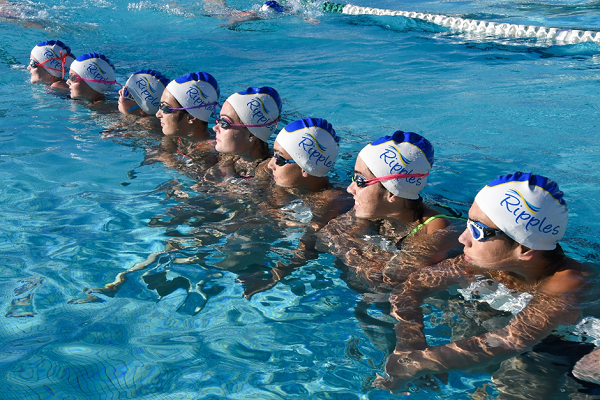 Ripples is well known for its award winning Learn to Swim lessons, but there's a lot more to our aquatics program, including our fantastic Squad Program.
Ripples' Squad Program helps swimmers continuously improve, build fitness, and prepare for competitions. There are currently more than 100 swimmers aged 8 to 24 in the program which, according to Head Coach, Kaz Suzuki, puts fun into fitness.
"To be your best you have to love your sport," he said. "Hard work is important, but you get the best results when you add fun to the mix."
In line with this philosophy, Kaz' coaching style, and that of Ripples Assistant Coaches Adam and Teone, it's all about mutual respect, building great team spirit, challenging swimmers to achieve their potential and develop a real passion for the sport.
Building a great squad starts outside the pool
"Our coaching team works closely with our swimmers' families," Kaz said. "This helps us get to know how each swimmer learns, what motivates them and what their goals are."
Kaz, Adam and Teone also collaborate with the Learn to Swim team to give them tools to build foundation skills and encourage younger students to work towards squads.
"We also aim to instill values like respect, teamwork and persistence into our swimmers and to teach them how to set and strive for goals – something that will help them achieve success and happiness in every part of life," Kaz said.
What sets Ripples apart?
Ripples' Squad members benefit from access to the centre's fully equipped gym.
"Our squad fees include free Ripples gym membership for all competitive swimmers 14 and over," Kaz said. "This includes a personal program and a fitness assessment with one of our qualified instructors every six weeks."
Swimmers under 14 have a one hour "land" workout session included in their squad membership, to help build strength and fitness.
"Ripples also has an Accredited Dietitian who I work with to educate swimmers on how to maximise their performance with a good diet," Kaz said.
"Importantly, at Ripples we place a strong focus on mental strength and wellbeing and what it means to be a good sport person."
Find out more about Ripples' Squad Program here.