Jump back into land-based training for Competitive Squad
Written by

Kate Bradshaw

Ripples NSW

(02) 9833 3000

(02) 9833 3311

ripples@ripplesnsw.com.au

https://www.ripplesnsw.com.au

Charles Hackett Drive

St Marys

NSW

2760

Australia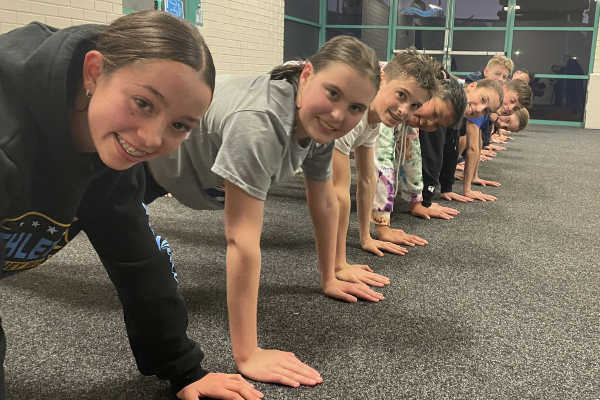 It is time to JUMP back into land-based training, as we relaunch our dry fitness program for all Competitive Squad swimmers.
Each Wednesday between 5:30pm to 6:00pm, our Coaching Team will conduct a tailored exercise program in the Blue Lagoon room.
Designed for under 14-year-old swimmers who are unable to use our gym independently, the sessions will build strength and conditioning to improve in-pool performance.
The sessions will be run by Head Coach Kaz, with Assistant Coach Teone running in-pool sessions during this time.
As a special treat, Aisa, one of our Exercise Physiologists, will be attending fortnightly for the first few sessions to provide specialist advice on how exercises engage the muscles and supports a healthy lifestyle.
Please bring your work out wear, shoes, and a towel for all exercise sessions.
And don't forget - Swimmers in Competitive Squads 14-years and over can utilise our Gym independently outside of Squad Sessions. Our Fitness Team offer fitness assessments and independent workout programs, the perfect supplement in-pool training.