Learn to Swim Returns!
Written by

Kate Bradshaw

Ripples NSW

(02) 9833 3000

(02) 9833 3311

ripples@ripplesnsw.com.au

https://www.ripplesnsw.com.au

Charles Hackett Drive

St Marys

NSW

2760

Australia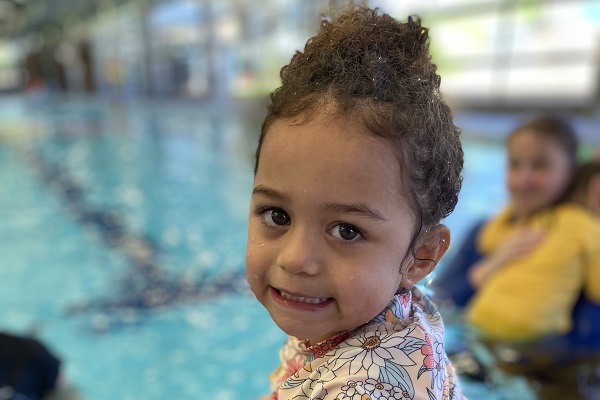 We are excited to share the news!
From Monday 18 October, our Learn to Swim classes will be returning!
Families who are currently enrolled will continue their lessons at the same day, time and level as prior to the Stay at Home Orders.
It's been a while since we have been able to have Learn to Swim lessons, so if you would like to double check your booking details, you can log in and confirm your booking online. Your log in is your email address, please click 'Forgot Password' to set your password.
To ensure we are operating safely and are compliant with the current Public Health Order, the following restrictions are in place;
All patrons aged 16 and over are required to have received two doses of COVID vaccinations, and children under 16 are required to be accompanied by a parent/guardian who is fully vaccinated.
Masks are required for patrons 12 years and over, unless swimming, or if an exemption applies.
Showers, change rooms and lockers will be open; however, capacity is limited. We encourage everyone to shower and change at home where possible.
All patrons must check in and out using the Service NSW QR code. Staff will be available to assist those without access to the Service NSW app.
Security will be present to assist with checking QR codes and vaccination status.
All staff at Ripples facilities are fully vaccinated and will be wearing masks.
With these additional requirements, it will take longer to enter the building, so we ask that you plan ahead and arrive a little earlier than normal to ensure you are inside and ready for your lesson start time.
We understand that some families are not ready to return at this stage. If you would like to cancel out of lessons, please send a cancellation request by and the 14 day notice requirement will be waived. Cancellation requests sent after this date will require 14 days notice to cancel.
If you require further assistance with your enrolment you can get in touch with the Learn to Swim team using the links below;
We ask that you please do not visit the centre for Learn to Swim enquiries at this stage, as under our COVID Safe plan we cannot accommodate extended conversations in the reception area at this time.
We are excited to return to Learn to Swim Lessons and appreciate your patience as we navigate our return! Our Instructors cannot wait to see all of their students again and continue to teach the vital skill of learning to swim!