Personal Training
Written by:

Adam Gatt

Ripples NSW

(02) 9833 3000

(02) 9833 3311

ripples@ripplesnsw.com.au

https://www.ripplesnsw.com.au

Charles Hackett Drive

St Marys

NSW

2760

Australia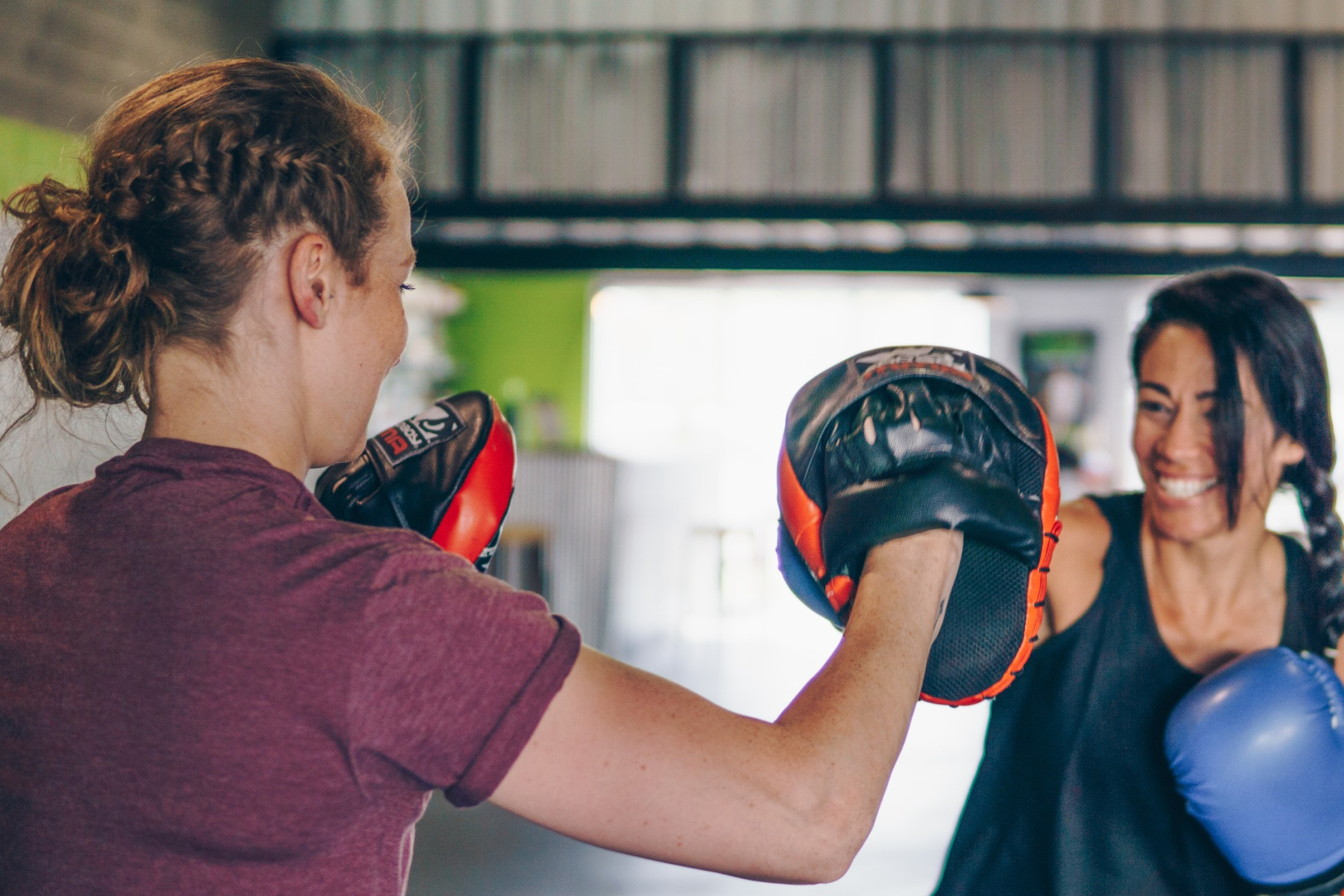 Achieve record results with Ripples personal trainers. Whether your goal is to lose weight, tone, build muscle, increase endurance, improve fitness levels or to simply kick start a healthier lifestyle, our personal trainers will be by your side throughout your journey.
Located at our St Marys gym, our personal trainers are all qualified and experienced and can tailor a program to suit your individual needs.
Sessions can be purchased individually, or purchase a package to get a discount. Take a look at our price list for more information.
---
Our Personal Trainers
Michelle S

"It's not about the move, it's about movement"

Certificate III & IV in Fitness
Special Populations Training
Children's Trainer & Older Adults

Exercise is a way for me to release negative thoughts and energy, clearing my mind. Boxing fitness classes were the best way for me to do that. I wanted to help others feel that same release through boxing and exercise in general. So, at age 41, I decided to go to TAFE for a career change and completed a Certificate III and IV in Fitness. After becoming a Personal Trainer, the first course I attended was Boxing. I started teaching classes just a few months later, and I haven't looked back.

Almost five years later, I still love giving our members the best possible workout in every class I teach, and with every Personal Training session. I have had my own personal weight loss journey, so I know firsthand how it feels to be overweight and uncomfortable with how I look.

Shane

"Whether you think you can, or you think you can't, you're right"

Certificate III & IV in Fitness
Performance Nutrition Coach Level 1 & 2

Being an enthusiastic, young achiever, I am eager to learn and develop myself as a PT. I am constantly finding new ways to better not only myself but the people around me. I have been training for 4+ years, trying different methods of training, establishing what works and what doesn't work most efficiently. Not only would I love to teach my clients how to get results, but to keep those results and surpass it! With the right mindset, I will be very delighted to take this journey on with you and smash your goals!

I wanted to make a change in people's lives and I believe by educating and delivering the right information to them, this is very much attainable."

As a trainer, I enjoy helping individuals with accountability to take the guess work out of achieving the results you want because everyone deserves to live the body they dream of.

Michelle C

"The real journey is the one that happens within yourself"

Certificate III & IV Fitness
Older Adults Trainer
Pre & Post Natal Personal Trainer
Technical Lifting Certified
Level 1 Sport and Exercise Nutrition
Pelvic Floor Safe Exercise and Falls Prevention Specialist
350 Hour Trained Yoga Teacher
Trauma Sensitive Yoga Trained
Pre & Post Natal Yoga Teacher
Les Mills Advanced Instructor
THUMP Advanced Boxing Instructor

I have been a Personal Trainer for 7+ years, and am a 350+ hour trained Yoga Teacher.

I believe absolutely anyone of any age can benefit from appropriately programmed exercise and know live and breathe in the knowledge that exercise contributes to our overall quality of life.

I can help you safely learn skills to develop confidence inside the gym, which will help you in every day life. My training philosophy incorporates body positivity, acceptance and growth mindset principles to help you discover that long term health goes much deeper than how we look.

Training with me will be based on sustainable, progressive programming principles for your specific needs to help you reach your goals. I encourage a wholistic approach to your physical and mental health, so you can enjoy your life to the fullest.

Taren B

"The most important investment you can make is in yourself"

Certificate III & IV in Fitness
Yoga Teacher


Advanced boxing and level 1 MMA instructor


Kettlebell and Suspension Trainer


Special Populations: Children's Trainer & Older Adults

I believe in a wholistic, balanced approach to training. I look at it as yin and yang, it's not only about the energetic fast-paced movements. Mindset is just as important as the training itself.

I have been in the fitness industry for over four years. I found my passion for fitness when my journey at Ripples began as a Learn to swim instructor and then a swim coach. I wanted to help others create fitter, healthier lifestyles, so I furthered my education in fitness and became a Group fitness Instructor and Personal trainer. My specialized fields are weight loss, muscle building and boxing training.

I want my clients to love exercise as much as I do. The best thing about my role as a fitness professional is seeing my clients succeed and smash their goals.

In my spare time I participate in boxing and yoga training. I also enjoy hiking, cooking and spending time with my family.