Dementia
Written by:

Kate Bradshaw

Ripples NSW

(02) 9833 3000

(02) 9833 3311

ripples@ripplesnsw.com.au

https://www.ripplesnsw.com.au

Charles Hackett Drive

St Marys

NSW

2760

Australia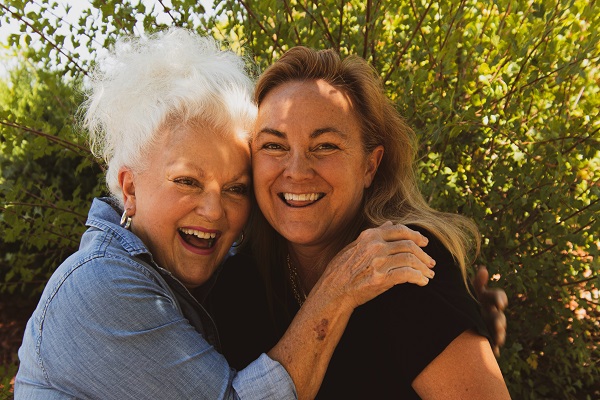 What is Dementia and how prevalent is it?
Dementia is classed as a collection of symptoms caused by disorder in the brain. This diagnosis can affect cognition, memory, and behaviour, however two people diagnosed can present very differently.
While routine and activities of daily living can be affected, those with Dementia can lead active and rewarding lives following diagnosis.
Risk of developing Dementia increases as we age.
Over the age of 65, 1 in 10 people are affected

Over the age of 85, 3 in 10 are affected
---
Benefits of Exercise:
Participating in regular, structured exercise suitable for an individual can have the following evidence-based impact on those diagnosed with Dementia:
Less Cognitive & Behavioural Decline

Reduced Development of Health-Associated Conditions (increased stress, poor sleep)

Improved Cardiometabolic Health (Reduced risk of Type 2 Diabetes, Cardiovascular Disease)

Facilitates Improved Brain Health & Neuroplasticity

Enhanced Blood Flow to the Brain

Reduced Memory Decline

Improved functional capacity for daily activities

Improved social participation
---
Physical Activity Recommendations:
Research on specific Physical Activity Guidelines for those with Dementia is very limited. Thus, current research and researchers recommend patients engage in:
| | |
| --- | --- |
| Aerobic Exercise | Moderate Intensity for a total of 150mins a week or Vigorous Intensity for a total of 90mins a week |
| Progressive Resistance Training | at least 2 days per week (in conjunction with aerobic exercise) |
| Balance Exercises | Regularly to help maintain/improve balance |
Personalised, patient-specific exercise programmes are recommended for all individuals, so seeking advice and treatment from an Accredited Exercise Physiologist can assist you in commencing exercise.
---
Key Barriers to Exercise:
Research shows that caregivers play a key role in promoting exercise for those with Dementia, when equipped with appropriate exercise prescription and resources

Understanding the physical and mental health benefits of exercise is another key motivator for those with Dementia to commence structured exercise
Safety Considerations:
It is important to note that when exercising with Dementia it is very common to lose your balance or lose focus on the task at hand.

Strict supervision should be used and constant feedback to ensure the correct technique is maintained

For outside activities, make sure the person is wearing a medical alert bracelet or pendant, and some kind of identification.

Don't force the exercise, while it is sometimes difficult to motivate there should be an element of enjoyment. If not, try something else as everyone is different.
---
Ways to Exercise/how to see an EP:
Consult your GP to get a referral for sessions with an Exercise Physiologist or reach out and have a chat with one of our EP's here at Ripples.
Always consult your doctor to see if Exercise is safe.
Here are a few ways to increase your level of exercise or the level of exercise for someone living with Dementia:
Walking

Swimming

Ball Activities (Catch, Bowling,

Hydrotherapy

Water aerobics

Yoga

Gardening

Tai Chi

Dancing