Cafe & Pool Shop
Written by:

Jeremy Bentvelzen

Ripples NSW

(02) 9833 3000

(02) 9833 3311

ripples@ripplesnsw.com.au

https://www.ripplesnsw.com.au

Charles Hackett Drive

St Marys

NSW

2760

Australia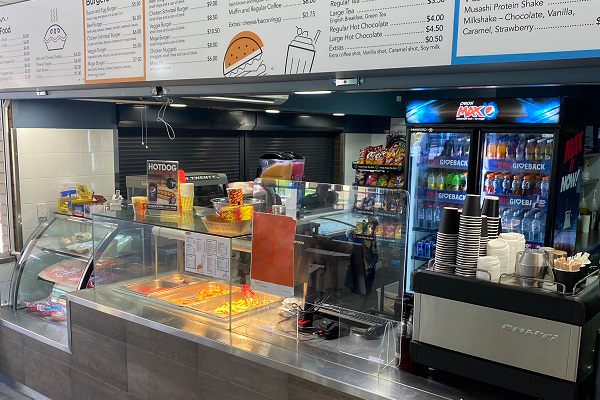 Enjoy a range of hot food, coffees, snacks and drinks at our kiosks.
Ripples also offers a wide range of swimwear and training accessories. These include goggles, towels, swimming costumes and training aids.
Catering options
For larger groups, birthday parties and special occasions, why not pre-order a feast from the cafe? With fresh hot chips, burgers, hot dogs and more, there is something for everyone. Simply let us know when booking your event with Ripples.